Gardall Safes in Queens, NY

Are you looking for Gardall Safes in Queens, NY? Safehouse Locksmith & Hardware has been serving residents and commercial property owners with Gardall Safes in Queens, NY for many years. Our safe professionals are fully trained and experienced to provide you with quality safes services when you need. At Safehouse Locksmith & Hardware, we believe that your satisfaction comes first. It is this principle that has allowed us to grow as your trusted and reliable hardware headquarters. We serve homeowners and contractors alike with exceptional safe sales, safe repair and a variety of other safe services, providing prompt solutions at rates to fit your budget.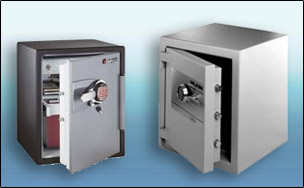 Safehouse Locksmith & Hardware provides expert safe services performed without delay. Our attention to care and detail, coupled with our industry knowledge, gives us the tools and information necessary to accomplish each job with quality results. When you visit our Fresh Meadows locksmith and hardware shop, you'll find professionals who promptly perform the service you need to get you back to your daily routine.
When you're in need of a safe services, trust a company with years of experience and a commitment to your satisfaction. At Safehouse Locksmith & Hardware, our team is specially trained to maintain our standards of quality. This means that each time you visit us, you'll benefit from the same level of service time and again. We have built strong professional relationships with community members because of our principles, and look forward to assisting you whether you are looking for the right tool, safe service, need a key duplicated, or need a safe repair.
From the start of a project until the final touches, we serve you with leading brands, affordable prices, and professional service that gets you back to your project or job-site without delay. At Safehouse Locksmith & Hardware, you can be sure to receive expert knowledge to make informed purchase decisions that benefit you, your project, job, results, and budget.
For more information about our Gardall Safes in Queens, NY, call Safehouse Locksmith & Hardware at (718) 469-4444.
Safehouse Locksmith & Hardware - Your Source for Gardall Safes in Queens, NY